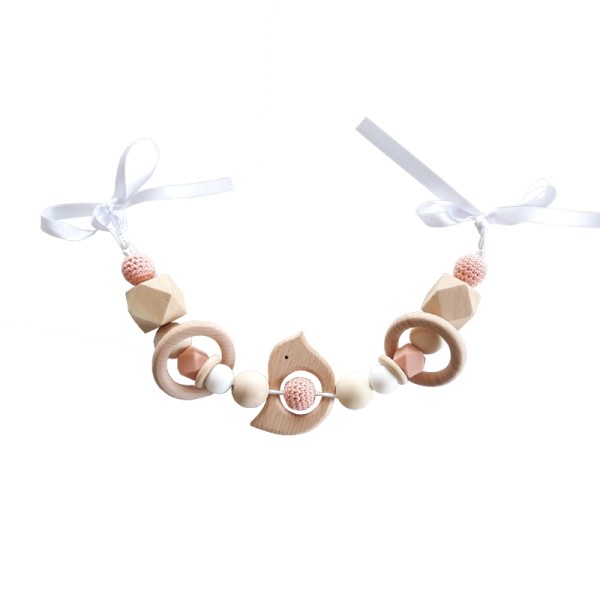  
Pram string pink
Wooden Pram string
Measurement : 30cm
Colour : pink
Mobile made in France. It forms with untreated beech wood beads and silicone beads.
Thanks to its little bird, different matters, soft colours, rotating rings, this mobile enables to stimulate baby's sens. Also, it could as well be used in a bedroom.

Links enables to fix mobile on stroller, deckchair or bed.
Perfect for birthgift or birthlist.
Please do not leave your child unattended with the accessory. It is important to always check the condition before each use.
Never let your child sleep with the accessory.
Wooden beads are made of natural and untreated beech wood.
4 other products in the same category: