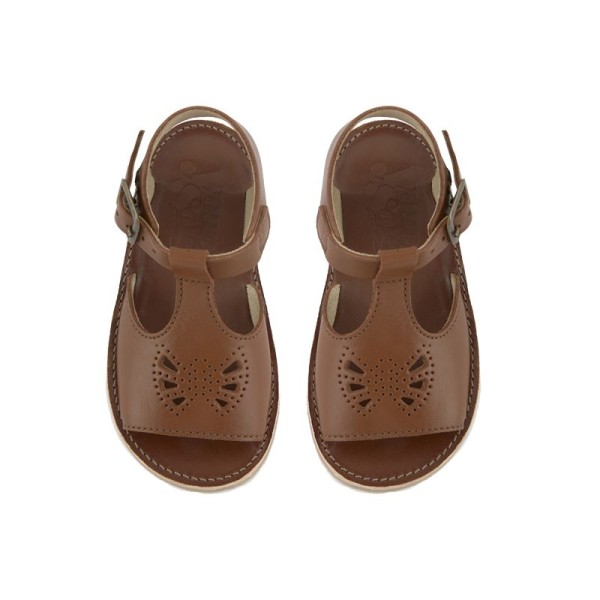  
Sandals belle chestnut brown
Sandals Belle chestnut brown Young Soles
Upper material: Leather
Lining: Leather
Outsole: EVA/Leather

Borrowed from childhood memories, these Young Soles classic single-loop sandals are essential for your child's dressing room. The Belle est model from Young Soles is ideal for sunny days. At Yellow Flamingo we like the details of butterfly punches. Designed to last with all the characteristics parents can expect from a child's shoe, their shapes follow the shape of the foot. Young soles uses soft leather to adapt to the feet. The outsole is lightweight and flexible. Be careful, Young soles shoes are big.
4 other products in the same category: