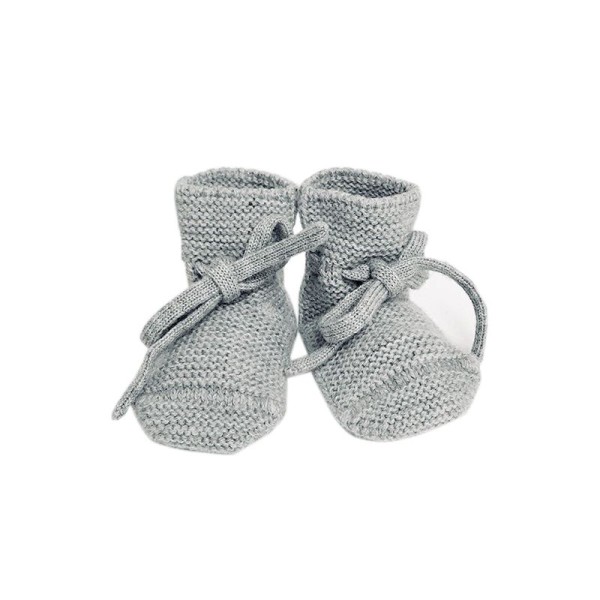  
Wool Booties grey melange
Wool Booties grey melange Hvid
Colour: grey melange
Material: 100 % Merino wool
Size: 0-12 months, 9.5 cm long
Made in Belgium
To keep your baby's toes from getting cold, Hvid merino wool booties are perfect. The lace-up ankle shape will fit our little ones' sensitive feet. We really like the delicate stitch of the stitch and its bright mottled grey colour which will quickly find its place in the maternity suitcase. A rather memorable birth gift, which will remain in the memories for a long time.
Hvid offers superb knitted blankets, their quality and finish are as always perfect. And you'll also fall for their lovely cuddly toys.
Caution: hand wash or wash on wool program, cold, low speed.
Also available in off-white.
Due to the movement of the baby's feet, pilling occurs the first time you wear the booties. This pilling stops after several times wearing the booties.
4 other products in the same category: