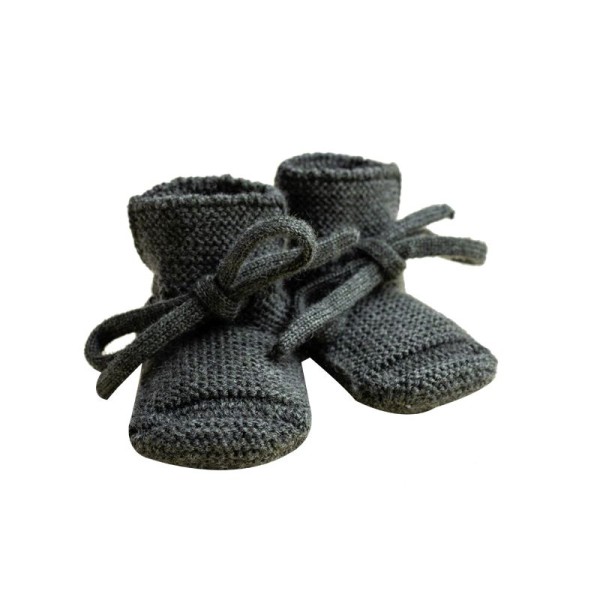  
Wool Booties pine
Wool Booties pine Hvid
Colour: pine
Material: 100 % Merino wool
Size: 0-12 months, 9.5 cm long
Made in Belgium
The perfect piece to keep baby's feet warm, the Hvid merino wool booties. They rise up to the ankle and the laces will keep even the most energetic little ones' feet securely in place. We love the delicate stitch of the bootie and its pine colour, timeless and suitable for little girls and boys alike, it will bring warmth to a simple outfit. A perfect birth gift.
Hvid offers beautiful knitted blankets, their quality and finish are as always perfect. And you'll also love their lovely cuddly toys.
Please note: hand wash or wash on wool programme, cold, low speed.
Also available in brick colour.
Due to the movement of the baby's feet, pilling occurs the first time you wear the booties. This pilling stops after being worn several times.
4 other products in the same category: