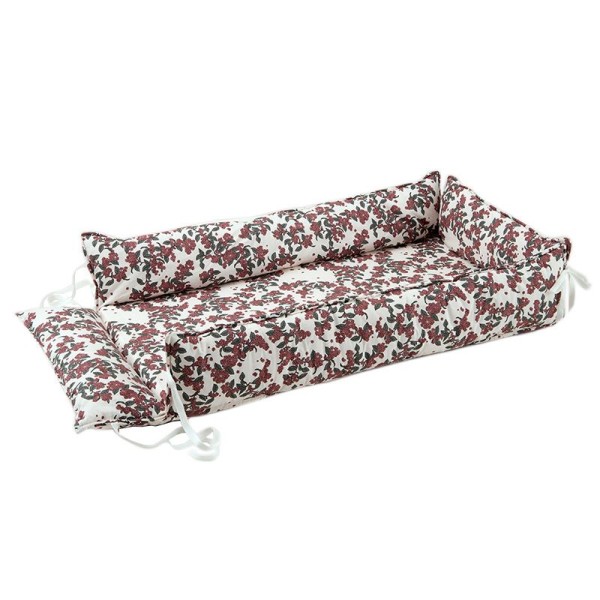  
Cherry Blossom baby pod
Cherry Blossom baby pod Garbo&Friends
Fabric: 100% cotton percale
Filling: 100% cotton, foam base
Adjustable size using the small links
Care: Wash in a gentle cycle at 40°C, remodel in a damp state and do not tumble dry.
Size : 35x65x16cm
Garbo&Friends proposes this baby nest with this springtime pattern: cherry blossom with cherry blossoms. Designed to keep baby warm and help him feel safe! This cosy little cocoon in cotton percale will help him to calm down, relax and fall asleep quickly. This nest is perfect for leaving the maternity ward with your baby for moments of relaxation, after the bath... We love this flowery pattern, both romantic and retro.
This mattress is very practical, because in addition to being comfortable for your child, it will be safe thanks to the padded edges. You can also undo the edges thanks to the ties to make a small play mattress for example.
Garbo&Friends is a Swedish brand founded in 2012. Yellow Flamingo has always had a deep love for Scandinavian design. We couldn't help but love the prints on the bed linen, blankets or nappies offered by the brand. All the products have been designed by OEKO-Tex, and the brand's attention to detail makes them quality products.
4 other products in the same category: