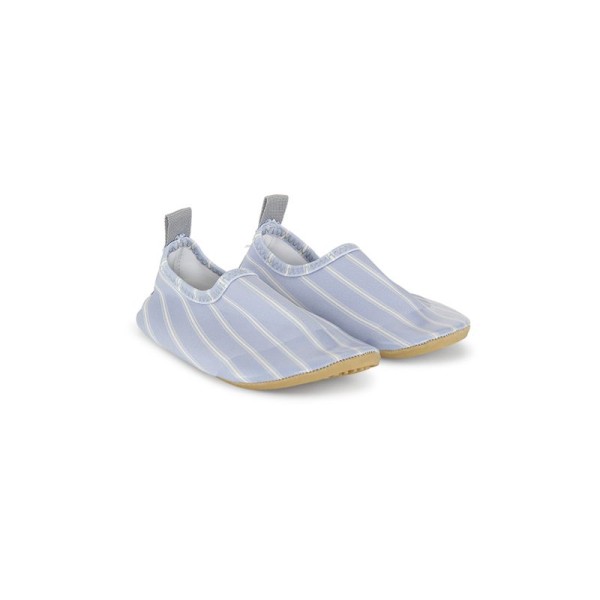  
Swim shoes aster sailor stripe
Swim shoes aster sailor stripe Konges Slojd
Color: blue sailor stripe
Material: 95% polyester, 5% elastane
Discover these little sailor stripe water shoes from Konges Slojd. Designed with 5% elastane, these aster water shoes will protect your children's little feet during your walks on the hot sand, or your escapades on the pebbles while adapting to the shape of the feet. Very easy to put on, the water shoes have a non-slip rubber sole and are equipped with UPV 50+ protection.
You can pair them with the sailor stripe wetsuit.
Konges Slojd is located in Copenhagen, Denmark and stands for quality, functionality and simplicity of its products. Konges Slojd has created a simple, Scandinavian, elegant and above all quality-conscious world for those we care about: our children.
4 other products in the same category: