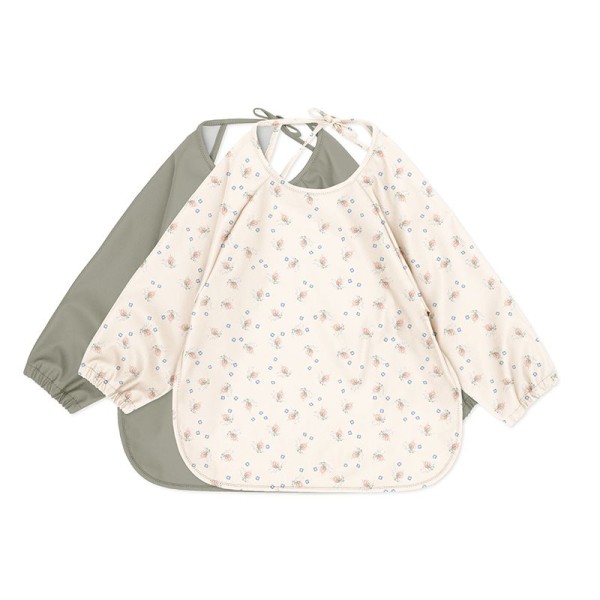  
2 Dinner bib long sleeve brise d'ete
2 Dinner bib long sleeve brise d'été Konges Slojd
Color : summer breeze
Material : 100% PU Oeko-tex
Details : One sponge stroke and the stain is gone
Size : 6 months - 36 months
Konges Slojd Bib Aprons are perfect for festive meals with food everywhere or for creative moments. With this set of apron bibs in a summer breeze pattern, you're (almost) guaranteed not to mess up the look of the day while varying the fun. The long sleeves will protect the arms and the elasticated cuffs will prevent food or paint from getting under the bib during creative activities. When it's time to eat or play, this bib will quickly become an essential accessory!
It is easy to clean thanks to its coated surface.
Konges Slojd is a Danish brand that offers high quality products that can accompany all the little ones with an adorable and poetic design.
4 other products in the same category: