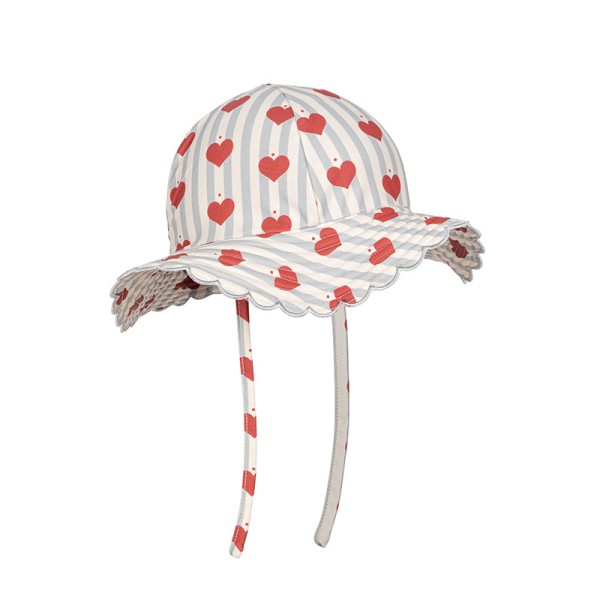  
Baie scallop sun hat amour blue stripe
Baie scallop sun hat amour blue stripe Konges Slojd
Color: blue love
Material: 80% recycled polyester, 20% elastane
Details: wide brim, stretch fabric, UV protection
Konges Slojd has designed this cute berry hat for the sunny days of this summer with its new blue love pattern. It will perfectly protect your kids from the sun this summer thanks to its wide brim and UV protection fabric. The bob hat with its beautiful blue love pattern will suit your children very well. We love this blue love pattern to match with a nice swimsuit. Its material makes it very light. Bonus, this one will dry quickly. So you can get it wet to cool off the kids, but also wear it in the pool without worrying. Your kids will be protected without getting too hot. The hat has a tie to keep the hat attached without fear of losing it on the way.
Find all our selection of swimwear, beach accessories ....
Konges Slojd is located in Copenhagen, Denmark and stands behind the quality, functionality and simplicity of its products. Konges Slojd has created a simple, Scandinavian, elegant and above all quality-conscious world for those who are dear to us: our children.