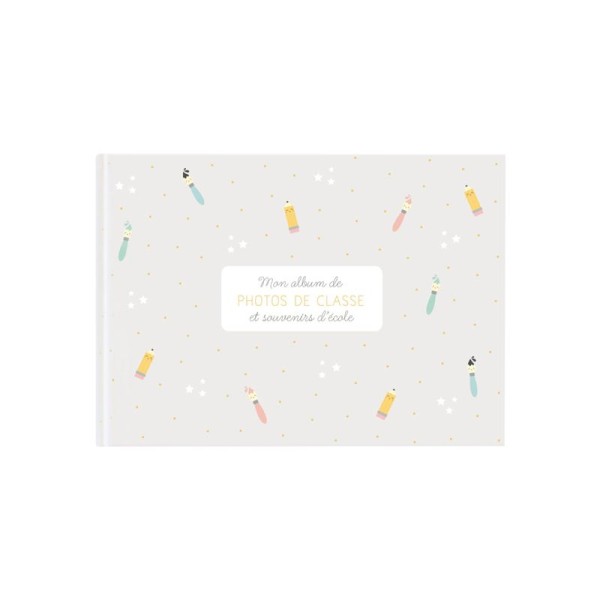  
My class photo album and school memorabilia
My class photo album and school memorabilia
Dimensions : 21x30,3cm (book closed) / 21x29,7 cm (A4 pages)
Printing : printed in France on PEFC paper with vegetal ink
Hardcover, 72 pages
 The best memories are usually the moments spent with friends at the school cafeteria, at the schoolyard, school trips... after our studies, we cherish our childhood memories and our friends who were a part of an important step of our lives.
Zü, who knows that big moments of our live deserve to be remembered forever, created this book for all school memories.
 There are 8 non-defined school periods, which gives you the freedom to start the book when you want whether that be from kindergarten, middle school or even high school!
The album contains:
- 1 table of contents to write the school periods
- 8 school periods with :
1 detailed page about the class (who are my classmates, my favorite subjet,...)
1 page to stick the class photo
1 page to draw whatever you want
1 page to write about the school year
4 gallery pages, on which we can stick photos, notes, and memories of school trips or school festivals...
3,2,1... go! Start preparing the best gift for your child starting now : memories they can keep for life! Also discover the baby's book, a book to accompany your baby and his/her first moments.
Zü, is an adorable stationery brand, for children and for their parents. With a gentle, paste;-tone and childish design, they offer products that will accompany you during your biggest moments of life.
4 other products in the same category: