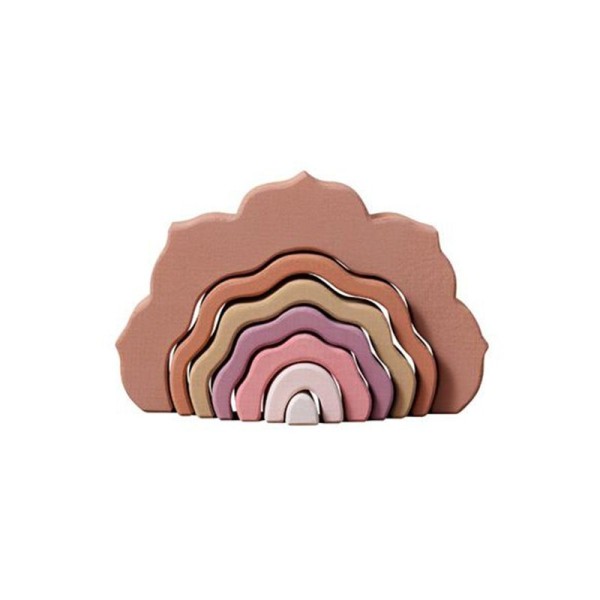  
Rose arch stacker
Rose arch stacker Raduga Grez
Includes: 7 blocks of different sizes
Size: 12 x 15 x 4cm
Material: lime wood
Each one may have natural rough edges.
This beautiful stacking rose from Raduga Grez, is perfect for babies, who are learning to stack and nest objects, as well as older children who like to play with blocks and use their imagination. This game consists of seven interlocking blocks, often used in Waldorf and Montessori pedagogies, these arches can be used as bridges, tunnels, fences and also create sculptures. Its powdered colors and delicate shape will also make it a beautiful decorative object placed on a shelf in your child's room.
All Raduga Grëz toys are handmade in Russia.
Non-toxic water-based paint.
All Raduga Grëz toys are CE tested, meet European standards and ensure the safety of young children.
Raduga Grez is a Russian brand offering beautiful wooden toys inspired by nature, forests, rainbows... The colours will amaze the youngest as well as the oldest. The brand is also committed to an ethical approach, all the toys are handmade in the family business.
4 other products in the same category: