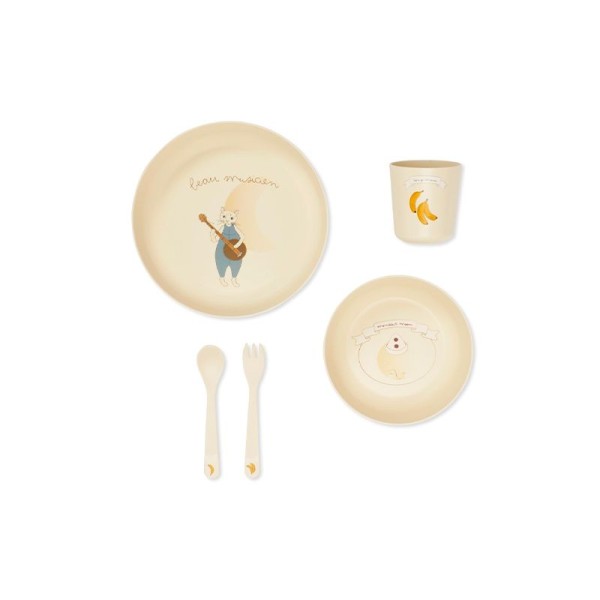  
Dinner set belle musicien
Dinner set belle musicien Konges slojd
Composition: 100% PLA (plant-based plastic made from renewable resources)
Color: ecru with a beautiful musician motif
Do not put in the oven, microwave or dishwasher.
You will love this cute Konges Slojd set which will immerse your child in a musical universe. It is composed of a soup plate, a dinner plate, a tumbler, a fork and a spoon.
As usual, it's hard not to fall in love with this beautiful musician motif, new from Konges Slojd.
This beautiful set is ideal for a baby gift or first birthday, and comes in a nice boxed set.
This set of dishes will make meals more joyful!
Konges Slojd is located in Copenhagen, Denmark and stands behind the quality, functionality and simplicity of their products. Konges Slojd has created a simple, Scandinavian, elegant and above all quality-conscious world for those we care about: our children.
4 other products in the same category: