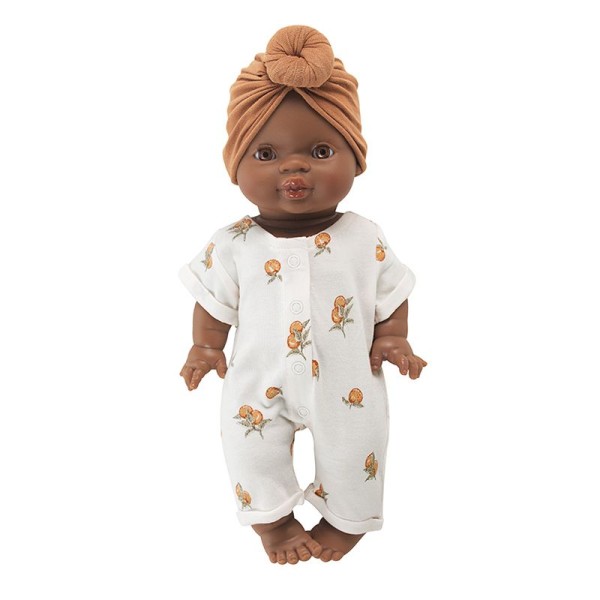  
Doll clothes dots marbella/nut
Doll clothes marbella/nut Bonjour Little
Material: 100% organic cotton
Colours: plain caramel turban and cream-citrus combination.
Suitable for Paola Reina dolls.
Your little ones' dolls will all look nice with this Bonjour Little set. Composed of a turban to put on the head and a snap suit, your child will easily have fun dressing and undressing his doll. We love the combination of the marbella pattern with the nut colour of the turban which makes the print stand out. It's easy to imagine your little girl or boy matching her doll by wearing a Hello Little jumpsuit. Nothing could be cuter.
Also available in a dot nut/nut version.
Bonjour Little is a young French brand that offers cool organic cotton baby clothes. The great idea of Marie, the creator of Bonjour Little, is to offer clothes with a double use: day, night inspired by the efforless Calfornian style.
4 other products in the same category: