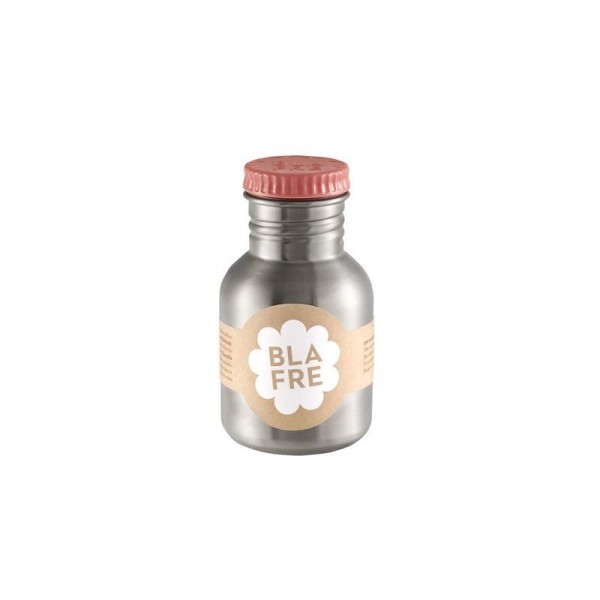  
Stainless Steel Water Bottle 300ml pink
Stainless Steel Water Bottle 300ml pink Blafre
Dimensions: 7 cm x 13 cm
Capacity: 300mL
Color: pink
Composition: stainless steel and plastic, BPA-free, phthalate-free
Details: dishwasher safe, fits with Blafre spout caps
The Blafre brand stainless steel water bottle will quickly become an essential for your outings, big or small. It's time to forget about bottled water and use these gourds for tasting it at the park, school outings and other physical activities. Super practical with its unscrewable cap, it is also very compact and light. You can wash it in the dishwasher for daily use. The brand has even thought of the little ones with spouts as an accessory. We really like this pink colour.
And for the little ones, this spout cap will be ideal!
Blafre offers practical products for meals outside the home. The Norwegian brand has imagined stainless steel bottles well thought out for children. We like the clean design, a touch of retro and the colours of the caps. With the accessories, Blafre bottles are also suitable for the smallest ones. For school or physical activities or even outside, these bottles will please the whole family.
4 other products in the same category: