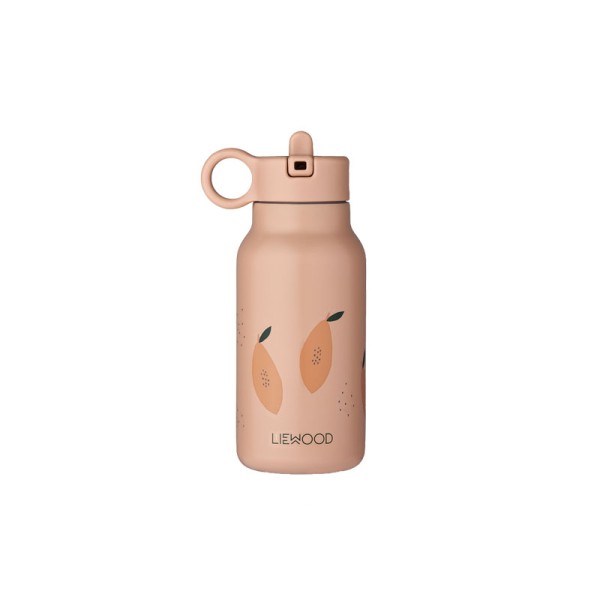  
Falk water bottle 250ml papaya pale tuscany
Falk water bottle 250ml papaya pale tuscany Liewood
Dimensions: Diameter: 6.4 cm; height: 15.5 cm; straw length: 12.2 cm.
Color: papaya pale tuscany
Material: Stainless steel
Keeps liquids cold for up to 24 hours
Keeps liquids hot for up to 12 hours.
Unbreakable, no oven, microwave, dishwasher or refrigerator.
Available with a sport lid
Perfect for small hands
Available in two versions: 250ml and 350ml.
2 years old +
Liewood has designed this pretty papaya pale tuscany bottle for your children's daily life. To go to school, on a picnic or simply on vacation, water bottles are a great alternative to water bottles. This Falk model in papaya pale tuscany mix is very practical with its sporty spouted cap to help the youngest to drink from the bottle. A little extra, this water bottle has an isothermal function and can keep your drink up to 12 hours hot and 24 hours cold.
Here, the Falk papaya pale tuscany bottle can contain up to 250 ml, but for the bigger ones, find our 350 ml bottle. 
Straight from Denmark, Liewood is a brand of accessories for babies and children. You will find rubber toys, cotton comforters, mealtime accessories, all made from sustainable materials. Liewood has found the perfect balance to offer products that are both practical and very aesthetic.