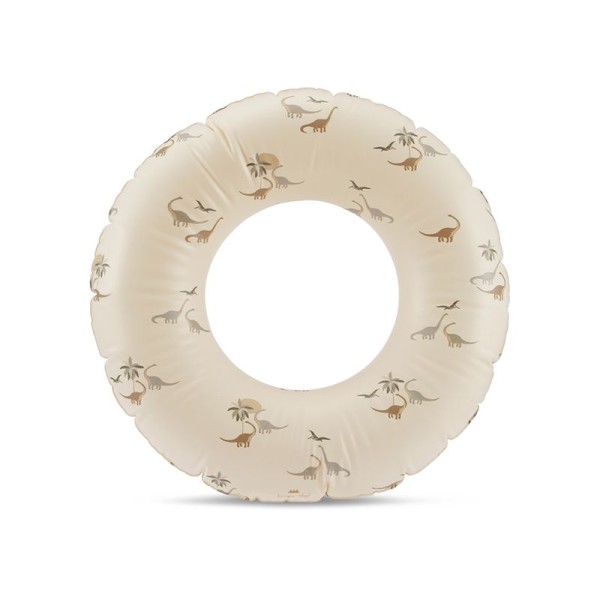  
Swim ring junior dinosaure
Swim ring junior dinosaure Konges slojd
Material : 100% PVC
Color : dinosaure
Dimensions: Outer circle diameter 52 cm, Inner circle diameter 22 cm
CE tested according to the European standard EN-71-1
Up to 30kg
Made of durable and non-toxic PVC, without phthalates.
To be used only under constant adult supervision. This is not a life-saving device.
After use, clean with a damp cloth, rinse with clean water and store in a cool, dry place.
We're already thinking about sunny days thanks to Konges Slojd! The arrival of this little kubi patterned junior buoy is a welcome sight. With its new kubi pattern, this junior buoy will be perfect for your child's first time in the water. Its 52 cm diameter is perfect for children between 1 and 5 years old. The little ones can have fun while being reassured and so can you! Slip it right into your suitcase for this summer's vacation. So you can enjoy the pool or the sea with pleasure.
Konges Slojd is located in Copenhagen, Denmark and stands for quality, functionality and simplicity. Konges Slojd has created a simple, Scandinavian, elegant and above all quality-conscious world for those we care about: our children.
4 other products in the same category: