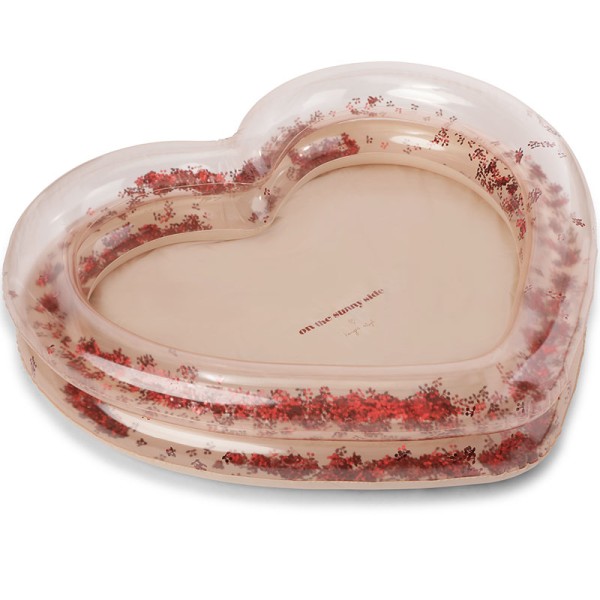  
Heart pool blush transparent
Heart pool blush transparent Konges slojd
Material: 100% PVC
Color:  blush transparent
Dimensions: 108 x 121 x 46 cm - Water capacity at 80%, 117.6 L
Made of durable PVC with glitter and confetti inside.
CE tested according to the European standard EN-71-1
Recommended for ages 3 and up
Adult supervision is required at all times
Summer is almost here and the heat should arrive soon. Check out this cute blush colored transparent heart shaped pool from Konges Slojd. With its soft colors and glitter inside, the blush inflatable pool will fit perfectly on your terrace or in your garden. You can cool your children from 3 years old in this Konges Slojd heart-shaped pool. The little ones can have fun with the older ones! Its size allows several children to play at the same time.
WARNING
Never leave your child unattended - risk of drowning. Not suitable for children under 3 years old. Children have drowned in portable pools Provide active adult supervision at all times. Do not leave children unattended in or around the pool - keep them within reach. Empty and store the pool safely after use.
Konges Slojd is located in Copenhagen, Denmark and stands behind the quality, functionality and simplicity of its products. Konges Slojd has created a simple, Scandinavian, elegant and above all quality-conscious world for those we care about: our children.