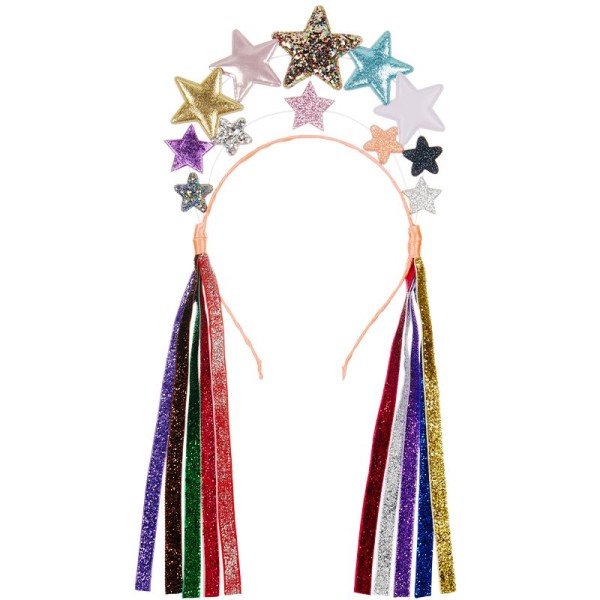  
Comet headdress
Comet headdress Mimi and Lula
Color: multicolor firework
Dimensions: size suitable for children from 3 to 10 years.
Not suitable for children under 36 years old.
The brand Mimi and Lula has come up with this beautiful party hat to wear on any special occasion. 12 padded fabric stars in a stunning array of metallic and rainbow glitter colors will dress up your child's head. Beautiful ribbons will fly on each side, to make every festive moment or even everyday life an exceptional moment. This comet headband is designed for children from 3 to 10 years old and can be combined with other costumes.
Discover the brand Mimi and Lula, imagined in 2017 by Natasha Hodson and Nicola Byrne. Their desire, to imagine accessories to wear during birthdays, to party, but also on Wednesday afternoon or even at school. Mimi and Lula offers fun and beautiful costume accessories! From glitter crowns to butterfly wings, it's hard not to fall in love.
4 other products in the same category: