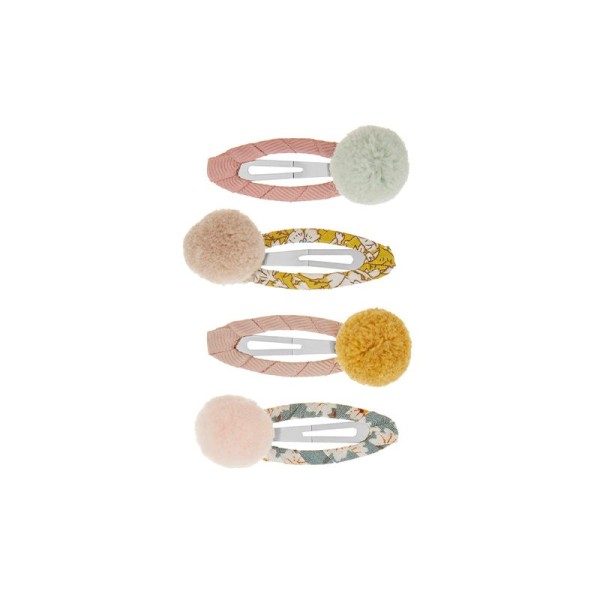  
Secret garden nordic clic clacs
Secret garden nordic clic clacs Mimi and Lula
Dimensions: 5cm
Not suitable for children under 36.
Hard, hard to resist this set of 4 Mimi and Lula nordic secret garden floral hair clips. We love this retro looking hair accessory that looks so cute on our little girls' heads. These clip-on barrettes covered with floral fabrics and pastel colored pom-poms should be a big hit.
Discover the brand Mimi and Lula, imagined in 2017 by Natasha Hodson and Nicola Byrne. Their desire, to imagine accessories to wear during birthdays, to party, but also on Wednesday afternoon or even at school. Mimi and Lula offers fun and beautiful costume accessories! From glitter crowns to butterfly wings, it's hard not to fall in love.
4 other products in the same category: