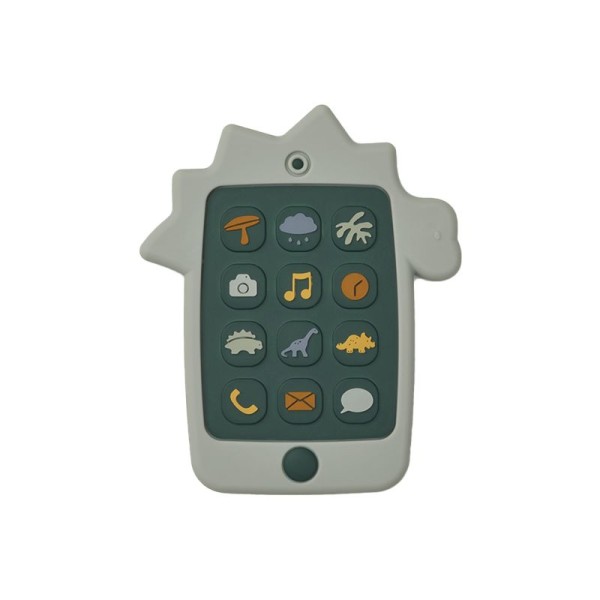  
Thomas play phone dino blue
Thomas play phone dino dove blue Liewood 
Dimensions: 10x6.5 cm
Color : dino dove blue
Material: 100% silicone without BPA, phthalates or PVC
Silicone can have certain roughnesses
CE certified
Complies with European standards on the safety of children's toys.
Liewood has designed this nice toy in the shape of a silicone cell phone to please your children. Even more beautiful than the parents' one, this dinosaur phone can be used as a toy of awakening but also as a teething ring. With its embossed and colorful patterns, this game will develop your baby's senses, especially sight and touch. He will be able to put it in the mouth safely and thus relieve his gums. A very cool imitation toy that will conquer the hearts of the smallest.
Straight from Denmark, Liewood is a brand of accessories for babies and children. You'll find rubber toys, cotton cuddly toys, feeding accessories, all made from sustainable materials. Liewood has found the perfect balance between practicality and aesthetics.
4 other products in the same category: