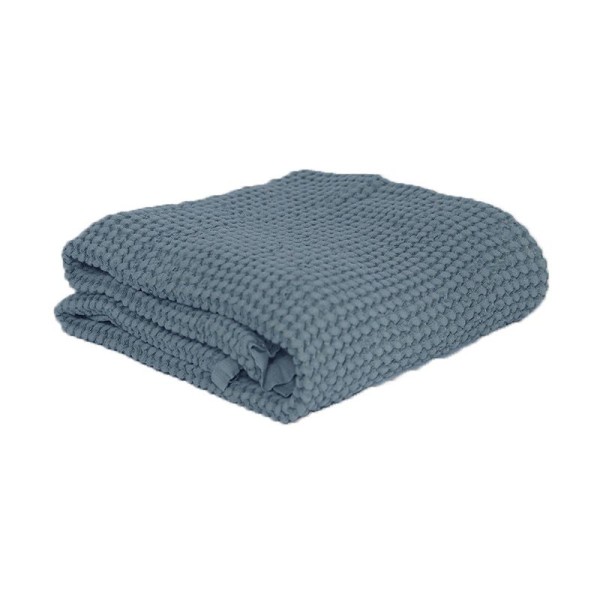  
Waffle blanket ocean
Waffle blanket ocean Mallino
Dimensions: 120 x 120 cm
Fabric: 58% Linen, 42% Cotton
Colour: stone blue
You'll love this new Mallino colour! The ocean blue blanket from Mallino will be perfect for babies. This pretty embossed blanket is extremely soft and supple. Its thermo-regulating properties in cotton and linen make it ideal for cold and hot days.
The blanket is a must in the baby's trousseau, it can be used to swaddle your little one, to cover him in the cozy or stroller... This large nappy can also be used as a bath towel or at the beach.
This Mallino blanket in stone blue, a mix of cotton and natural linen, is totally mixed.
4 other products in the same category: