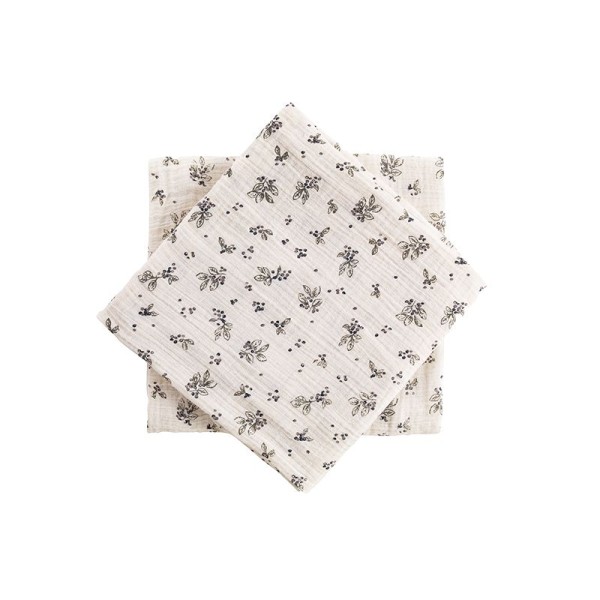  
Little swaddle x2 sloeberry
Little swaddle x2 sloeberry Bonjour Little
Dimensions : 65 x 65 cm
Material : 100% organic cotton
Color : sloeberry
The ideal duo for the daily life of parents proposed by the brand Bonjour Little. Two organic cotton diapers that you can attach to the pacifier, slip into the stroller or into your changing bag. Practical also at the time of the sucklings or as bib. Bonjour Little has declined this duo of diapers in its new pattern : sloeberry.
Exist also in dots nut / nude.
Bonjour Little is a French brand that offers cool baby clothes. The great idea of Marie, the creator of Bonjour Little, is to offer clothes with a double use: day and night, inspired by the Californian efforless style.
Indeed, the Day/Night suits are so pretty that you can go out with them and so comfortable that you can sleep with them.
At Bonjour Little, all clothing is made of organic cotton, dyes and inks used for prints are guaranteed without solvents or toxic products, for the greatest respect of the fragile skin of toddlers.
Find all the flagship prints like Sloeberry, Tonka, Californian Poppy or Marbella. All prints are declined on sleeping bags, kits, pouches, combinations, etc... It even seems that the brand now offers bedding set, baby blanket, etc...