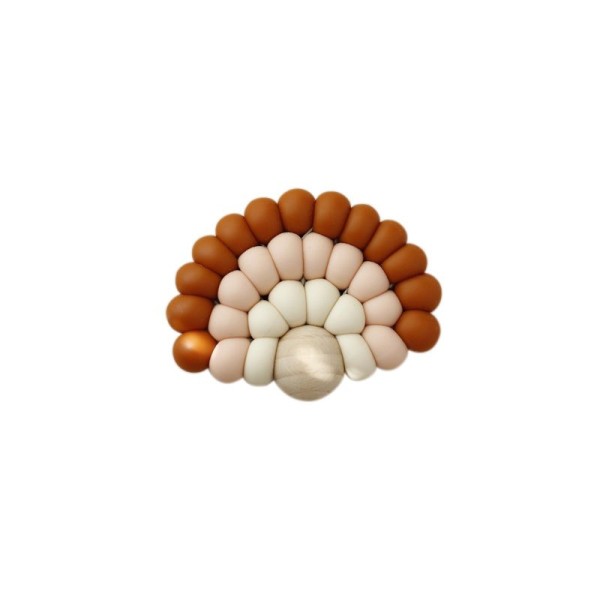  
Mini rainbow toy mini mango
Mini rainbow toy mini mango Little Chew
Dimensions: approx. 6.3 x 7 cm
Material: beech wood, BPA-free food-grade silicone and leather
Details: Beech wood does not retain germs.
Easily washable with soap and water.
Rub the wood with beeswax or coconut oil for better durability!
This Little Chew mini rainbow will quickly earn its place in baby's things or in the changing bag or suitcase thanks to its compact shape. Out, no more surprise teething. Baby will be relieved with this mini rainbow. He will be able to bite the different silicone beads and play with the wooden ball. We love this rainbow shape and the warm Mini Mango colour.
You will love the mini Lupitta version.
Little Chew is a brand of hand-made, natural and aesthetically pleasing games. You will find at the same time teething rings but also suspensions of ark of awakening for your babies. Made of natural wood and with silicone beads, Little Chew products are adapted to baby's chewing needs.
4 other products in the same category: