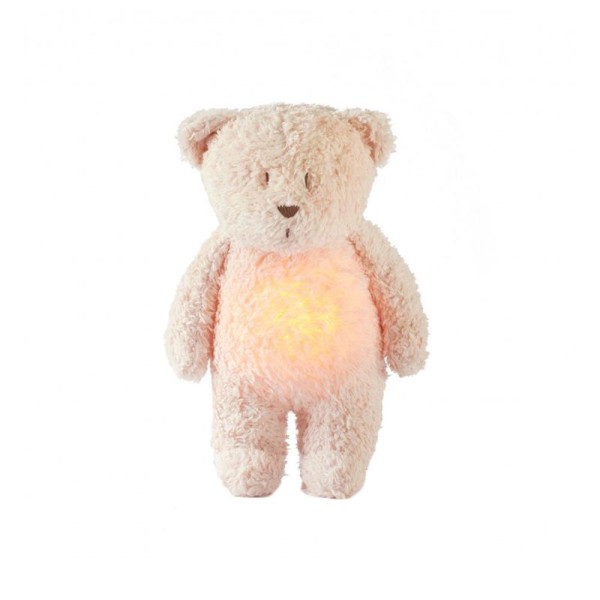  
Magic bear rose
Magic bear rose Moonie
Dimensions: 28 x 15 x 10 cm
Color : rose
Material : 100% organic cotton GOTS
From birth. Machine washable at 30°.
Rechargeable by USB port.
The Polish brand Moonie may have found the remedy for dreamy nights with baby! In addition to being very cute and certainly become the favorite companion of your child, this magic bear is a sleep aid. You can choose between 5 soothing sounds like the sound of mom's belly, the wind, the stream under the woods, the waves, the rain or a soothing lullaby. Inside the canister of this rose plush bear is a built-in nightlight that emits a soft light to soothe baby. With 5 soothing light modes, 7 intermittent colors, you can choose your favorite color.
The Moonie plush is equipped with smart sensors: after 30 minutes, the toy will pause but reactivate the sounds when baby starts to cry.
The pink and white sounds combined with the soft lights will help baby fall asleep faster, sleep longer, soothe and calm colic.
Fall in love with the Mooni brand of plush toys that offer bunnies and teddy bears in various colors with glowing bellies to reassure baby at night and hum with natural sounds to calm baby.
4 other products in the same category: