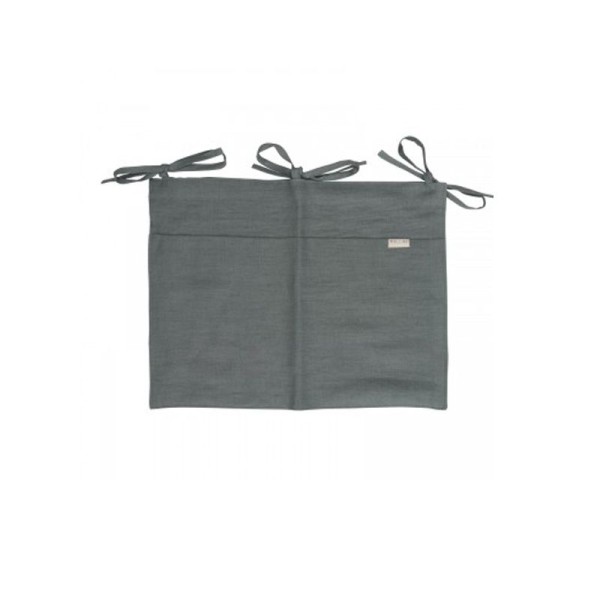  
Linen organizer steel blue
Linen organizer steel blue Mallino
Material: 100% linen
Size: 43cm x 33cm approximately
Colour: Steel blue
Maintenance: wash at 30°, normal ironing

This Mallino pouch hangs on the edge of the bed and is very practical to store baby's essentials for the night: diapers, rattles or lollipops, keep all baby's favourites by his side! At Yellow Flamingo we love the softness of powder steel blue linen. This pocket will also be the perfect decoration that will bring a poetic and elegant touch to all types of rooms. Perfect association with the quilt also from the Mallino collection. Mallino is a Polish brand that offers quality products with sublime linens. 
4 other products in the same category: