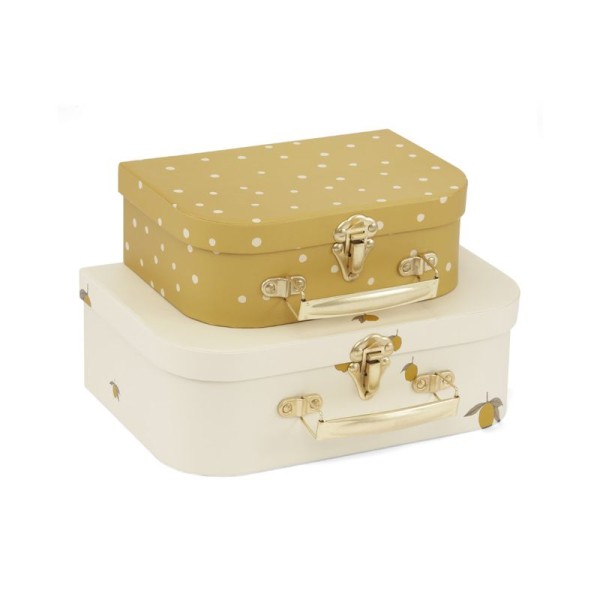  
2 pack luggage lemon dots
2 pack luggage lemon dots Konges Slojd
Dimensions : 26x17.5x8.5cm and 20.5x14.5x7cm
Material : 100% FSC certified paper
Colors : lemon / dots
Two pretty suitcases of the brand Konges Slojd that made us crack. Firstly for the association of these lemon and dots patterns that we love but also for the shape of these suitcases, a bit retro as we like. They are perfect to store the small treasures of your children, but also why not the care next to the changing table. This set of two suitcases can also be used as a decorative element in your child's room, above the closet.
A real "coup de coeur".
Konges Slojd is located in Copenhagen, Denmark and guarantees quality, functionality and simplicity. Konges Slojd has created a simple, Scandinavian, elegant and above all quality-conscious universe for those who are dear to us: our children.
4 other products in the same category: