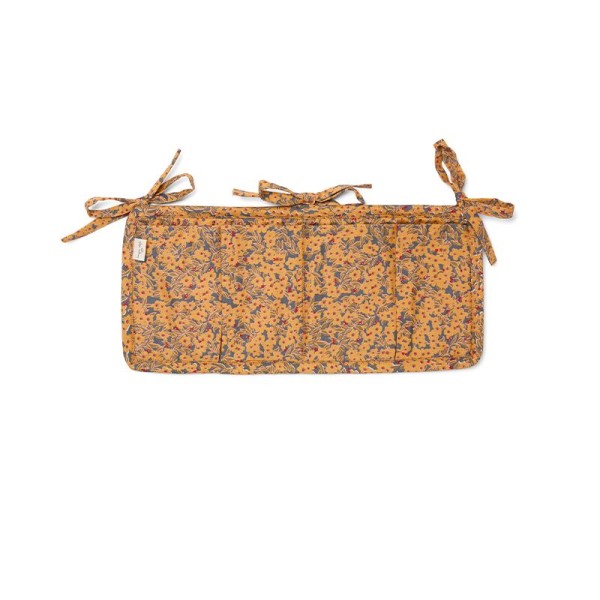  
Quilted bed pockets winter leaves mustard
Quilted bed pockets winter leaves mustard Konges Slojd
Material : 100% organic cotton
Print : winter leaves mustard
Size : 34 x 17 cm
Details : Small ties to hang the 22 cm pouch
The Konges Slojd storage pouch with its winter leaves mustard print is perfect to keep the corner of the bed tidy by putting everything that needs to stay with your child: pacifier, wipes, comforter ...
This winter leaves mustard print will match with a soft nursery decoration. It is made of organic cotton like all the articles of the brand Konges Slojd.
Konges Slojd is a Danish brand that offers high quality products that can accompany all little ones with an adorable and poetic design.
4 other products in the same category: