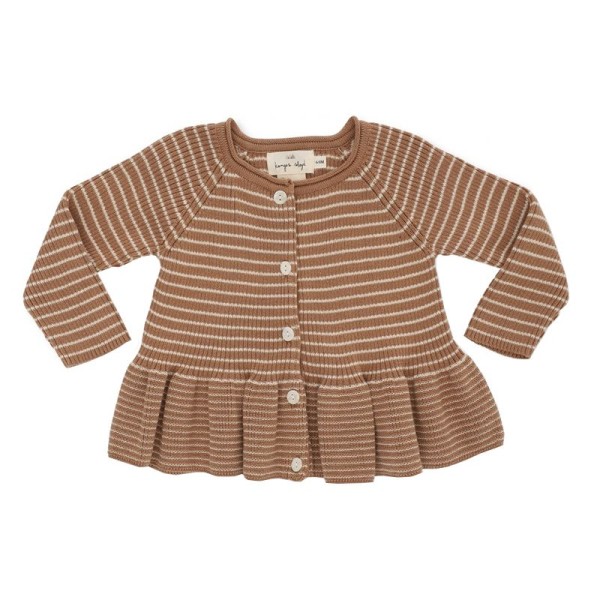  
Meo frill cardigan cotton sahara
Meo frill cardigan cotton sahara Konges Slojd
Colour: sahara/rice
Material: 100% organic cotton
Konges Slojd imagined this pretty cardigan entirely knitted in organic cotton. It's hard to say what we like best in this cardigan. We love both the stripe, classic and timeless with this combination of navy blue and ecru and the basques that give this volume at the bottom of the cardigan. Wear as a small cardigan but also as a sweater in its own right.
Also available in Sahara stripes.
Konges Slojd is located in Copenhagen, Denmark, and stands for quality, functionality and simplicity of its products. Konges Slojd has created a simple, Scandinavian, elegant and above all quality-conscious world for those who are dear to us: our children.
4 other products in the same category: