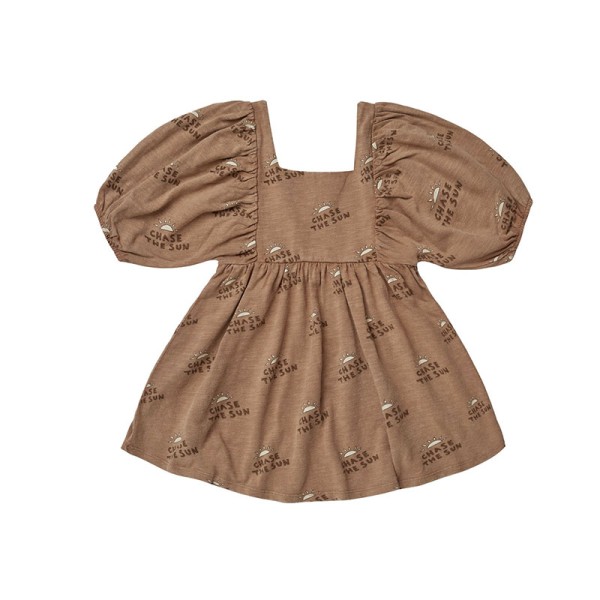  
Brea dress chase the sun
Brea dress chase the sun Rylee and Cru
Material: 100% Cotton
Color : brea chase the sun
Care : Machine wash cold. Tumble dry at low temperature. A slight shrinkage may occur when tumble drying.
Caution, slightly small size.
Discover now this beautiful Brea dress in camel color and its chase the sun pattern. We love its oversized collar and balloon sleeves. The brown camel color chase the sun will be perfect for sunny days. We love this brea dress from Rylee and Cru. Find also all our new clothes.
Rylee and Cru is an inspiring wardrobe designed by an inspired illustrator, Kelli Murray. She has created a unique and artistic collection, with a signature poetic, sweet and tangy touch. If you like loose fitting, unisex pieces, Rylee and Cru will quickly find a place in your heart.