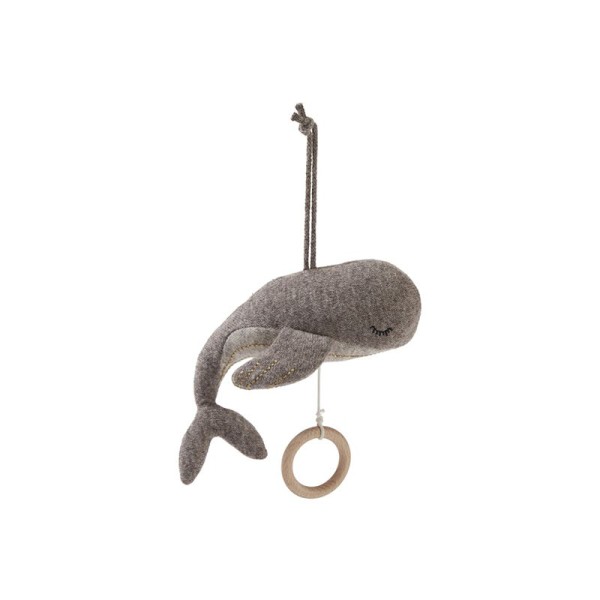  
Music whale
Music whale Konges Slojd
Colour: mottled grey
Length: length 16cm
Materials: 80% lambswool, 20% Nylon
Polyester padding
Music to be activated by pulling the string
Maintenance : Do not machine wash, clean with a clean, damp cloth.
Babies love to have the Konges Slojd brand whale music mobile playing a nice melody for a relaxing moment near them to fall asleep. Made of lambswool, it is very soft and will give a touch of originality to your child's bedroom. This mobile is a perfect birth gift. You can also hang it on an ark or a pram thanks to its scratch system.
Its soft melody will accompany your baby in the evening or during his first moments of play.
Konges Slojd is located in Copenhagen, Denmark and guarantees the quality, functionality and simplicity of its products. Konges Slojd has created a simple, Scandinavian, elegant and above all quality-conscious universe for those who are dear to us: our children.
4 other products in the same category: