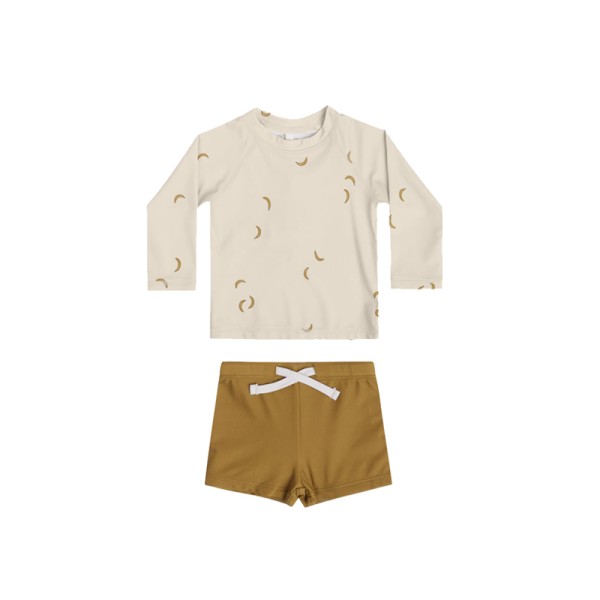  
Rash guard boy set bananas
Rash guard boy set bananas Rylee and Cru
Matière : 80% polyamide 20% élasthanne
Couleur : naturel
Entretien : Lavage en machine à froid. Séchage à l'air libre.
Détail : top à motif banane et short en ocre brun
UPF 50+.
Craquez pour ce magnifique ensemble de maillot de bain composé d'un short ocre brun et d'un haut de maillot de bain à motif banane de Rylee and Cru. Le haut de maillot de bain a des manches longues et le short de bain a une taille élastique et un cordon de serrage pour l'ajuster et l'adapter correctement à votre enfant. Le maillot de bain garçon protègera vos enfants du soleil car il est UPF 50+. Nous vous conseillons de laver le maillot de bain sur un programme délicat et de le faire sécher à l'air libre.
Rylee and Cru est une garde-robe inspirante conçue par une illustratrice inspirée, Kelli Murray. Elle a créé une collection unique et artistique avec une touche poétique, douce et acidulée. Si vous aimez les pièces amples et unisexes, Rylee and Cru trouvera rapidement une place dans votre cœur.