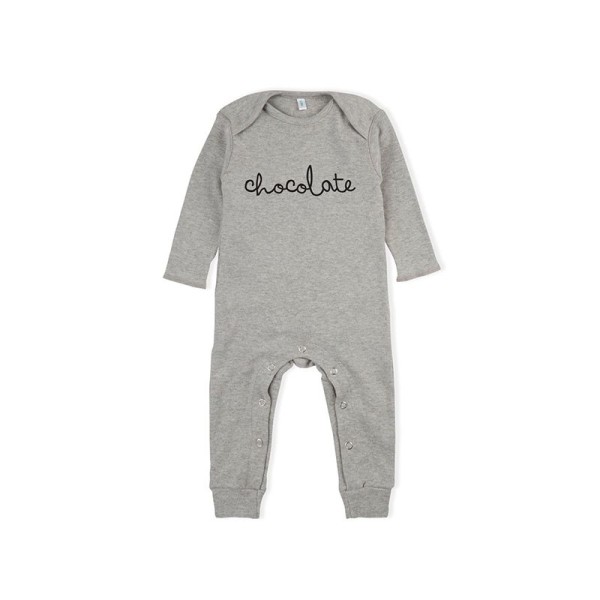  
Grey Playsuit chocolate
Grey Playsuit chocolate Organic Zoo
Fabric: 100% organic cotton jersey, GOTS certified dyes
Detail: snap fasteners at the crotch
Colour: mixed grey
The baby suit, the essential in a baby's dressing room. This Organic Zoo model is suitable for both girls and boys. Totally mixed, no need to think before dressing baby. Day or night, we love the cute Chocolate typography. Made of organic cotton, the Organic Zoo suit is ideal.
We love to roll up the sleeves to let our little ones' little handcuffs appear.
Organic Zoo offers parts for the smallest in natural materials, free of chemicals, and produced under the best possible conditions. The colours and patterns are soft, the materials too.
4 other products in the same category: