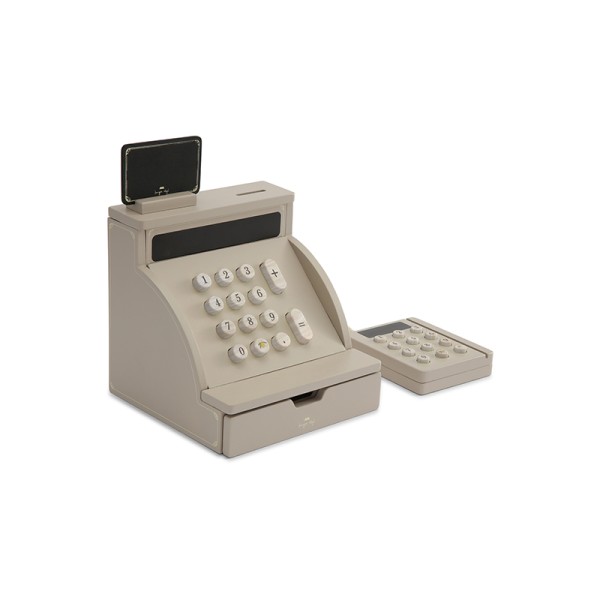  
Wooden cashier
Wooden cashier Konges Slojd
Material: wood from sustainable sources
Details: cash register with drawer, buttons and card swipe. Comes with four lemon coins.
Make learning math fun with this cute cash register from Konges Slojd. An educational and interactive game for fun times with friends. The cash register includes a drawer for sliding in lemon coins, buttons for entering items and a board for swiping your customers' cards. 
Konges Slojd is located in Copenhagen, Denmark and stands behind the quality, functionality and simplicity of their products. Konges Slojd has created a simple, Scandinavian, elegant and above all quality-conscious world for those we care about: our children.