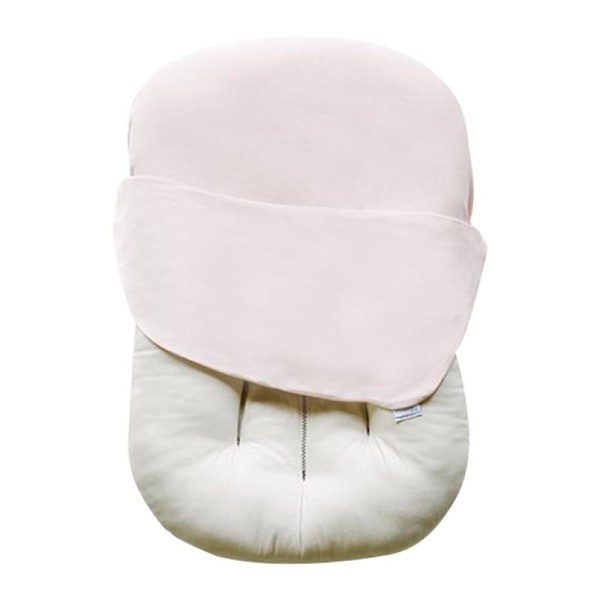  
Snuggle me organic sugar plum
Snuggle me organic sugar plum Snuggle me organic
Fabric: 100% organic cotton certified GOTS
Colour: pale pink mattress, natural cover
Dimensions: 74x44x10 cm suitable for children from 0 to 9 months
Small detail: provided with a travel bag
Discover the Snuggle Me Organic brand baby lounger. This small lounger allows you to place your baby in his bed with a blanket, like near you in the living room, in a lying position, without being afraid that he will turn around or fall. Made of organic cotton, this Snuggle Me Organic lounger has been designed for the well-being of children. Its shape has been designed to embrace baby, to give him the impression of an embrace.
This lounger is supplied with a sugar plum cotton cover, ideal to discreetly match the rest of the house decoration. But Snuggle Me organic has thought of everything and offers individual covers to change the appearance of your lounger without replacing it.
Also available with a ember cover.
4 other products in the same category: