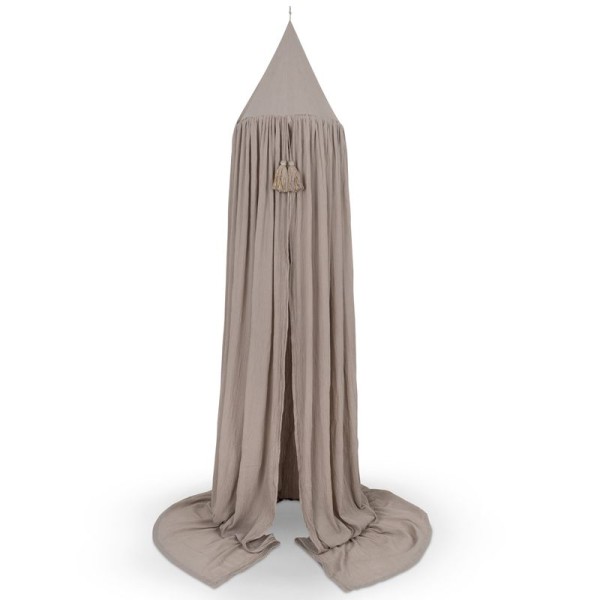  
Bed canoby dark clay
Bed canoby dark clay Konges Slojd
Height : 300 cm
Diameter of the bamboo ring: 50 cm
Detail : Duo of pompons
Material: Organic cotton gauze
Color: dark clay
The Danish brand Konges slojd imagined this beautiful bed canopy gray drak clay. It will become a real corner of paradise for your baby. With it, your child will feel in his soothing garden.
Multifunction, it can be used as a bed canopy but also as a play tent. This decorative object will give a touch of softness and poetry to your little one's universe.
Yellow Flamingo's favorite detail, the little duo of pompoms!
Konges Slojd is a Danish brand that offers high quality products that can accompany all the little ones with an adorable and poetic design.
4 other products in the same category: