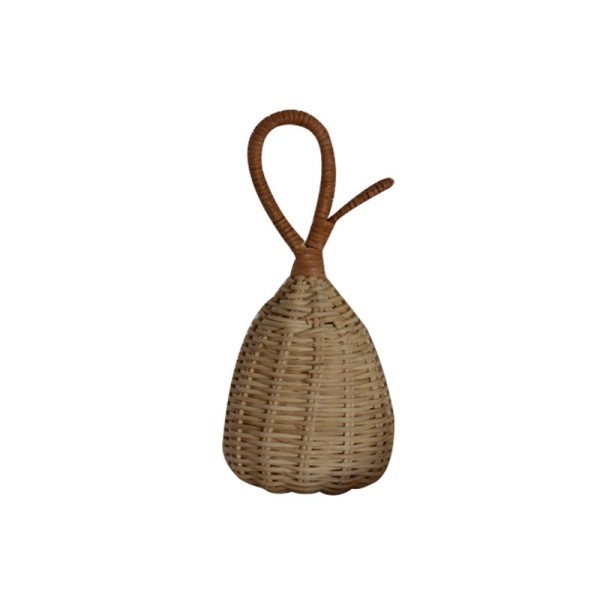  
Rattan pear rattle
Rattan pear rattle Mikanu

Colours : Natural 
Dimensions : About 18-20 cm
Compositions : Rattan, bell It is a 100% handmade product.
This means that each piece is unique

The LULU pear rattle was created with love and passion for your children by Mikanu. The rattle is an essential for babies. Lulu is not just a rattle but a real decorative element. Like all the products of the German brand Mikanu, the Lulu rattle is handmade by a Vietnamese craftsman. It has been designed for the little ones, thanks to its bell inside it will awaken your child's senses. Be careful, the Mikanu rattle is not recommended for children who are teething. 
4 other products in the same category: