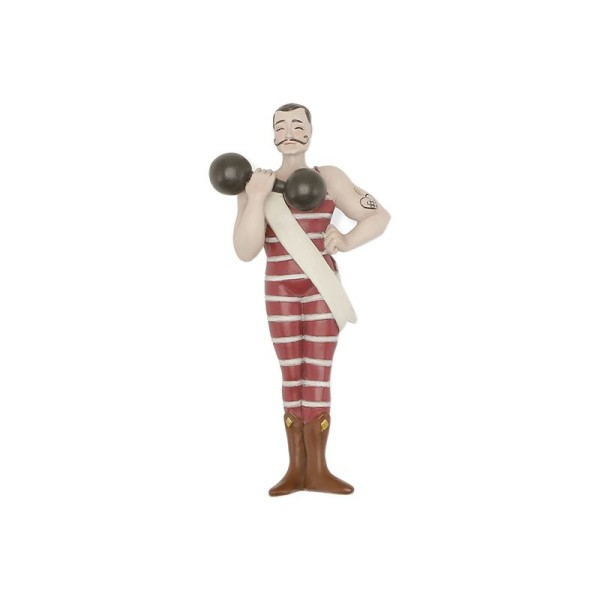  
Christmas decoration strong man
Christmas decoration strong man Konges Slojd
Size: about 13cm
Material: 100% resine
This adorable strong man from Konges Slojd will be perfect hanging on your Christmas tree. You can give this Christmas figurine to your child for his first Christmas Eve. Quite a symbol.
This beautiful strong man with a retro and original design is a real elegant ceramic decoration object. You can write your child's name on the Strong Man's banner, and every year you will be happy to take this Konges Slojd decoration out of its box.
You can also find the ballerina to hang.
Konges Slojd is located in Copenhagen, Denmark, and stands for quality, functionality and simplicity. Konges Slojd has created a simple, Scandinavian, elegant and above all quality-conscious world for those we care about: our children.
4 other products in the same category: