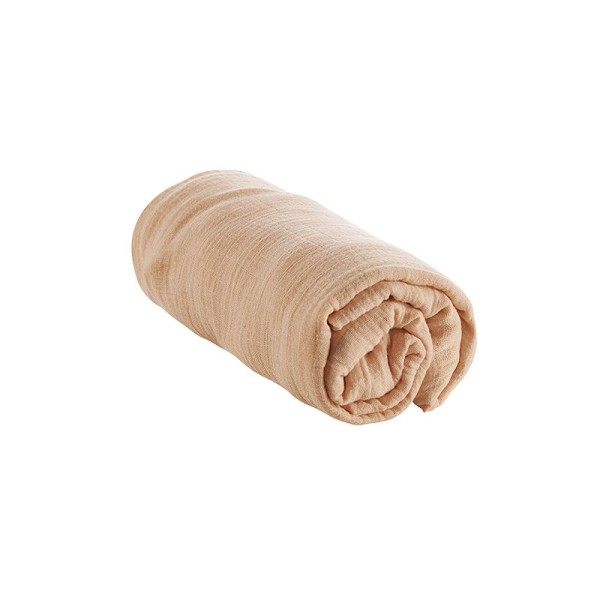  
Elastic bedsheet nude
Elastic bedsheet nude Bonjour Little
Size: baby: 60x120cm, junior: 70x140cm
Material: 100% double gauze of organic cotton certified GOTS
Color: nude
Machine washable at 30°.
The ideal fitted sheet was imagined by Bonjour Little. To wrap your baby of softness in its cradle, nothing better than the cotton gauze. Bonjour Little imagined this fitted sheet with the color nude, a very soft pink, in two sizes. Thus, you will be able to benefit from this material lange in spite of the months which pass. Very practical, the fitted sheet is elastic to adapt correctly to the mattress of the cradle.
Bonjour Little is a French brand that offers cool baby clothes. The great idea of Marie, the creator of Bonjour Little, is to offer clothes with a double use: day and night, inspired by the Californian efforless style.
Indeed, the Day/Night suits are so pretty that you can go out with them and so comfortable that you can sleep with them.
At Bonjour Little, all clothing is made of organic cotton, dyes and inks used for prints are guaranteed without solvents or toxic products, for the greatest respect of the fragile skin of toddlers.
Find all the flagship prints like Sloeberry, Tonka, Californian Poppy or Marbella. All prints are declined on sleeping bags, kits, pouches, combinations, etc... It even seems that the brand now offers bedding set, baby blanket, etc...