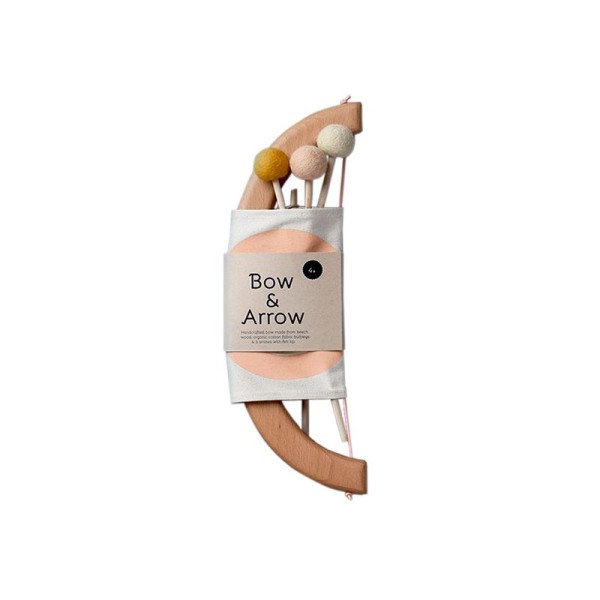  
Peach bow and arrow
Peach bow and arrow Tangerine Studio
Dimensions: 40 x 14 cm
Material: beech wood and beeswax finish, felt arrowheads, organic cotton target GOTS.
Packaging in recycled cardboard.
From 4 years old
Each set comes with 3 arrows and a bull's eye (target).
Fancy this Tangerine Studio set consisting of a bow and arrows. With their pastel-coloured felt tips, there's no risk of getting hurt! The perfect game for hours of fun and for the whole family. Just hang the target somewhere in the house or outside and let the best player win. A shooting game, fun, and perfect for coordination.
Discover the American brand Tangerine Studio, which has created a small line of toys and objects. Their objective is to feed our children's imagination. They thus offer toys with simple shapes and soft colours so that our children can have fun playing safe archery or fishing.
4 other products in the same category: