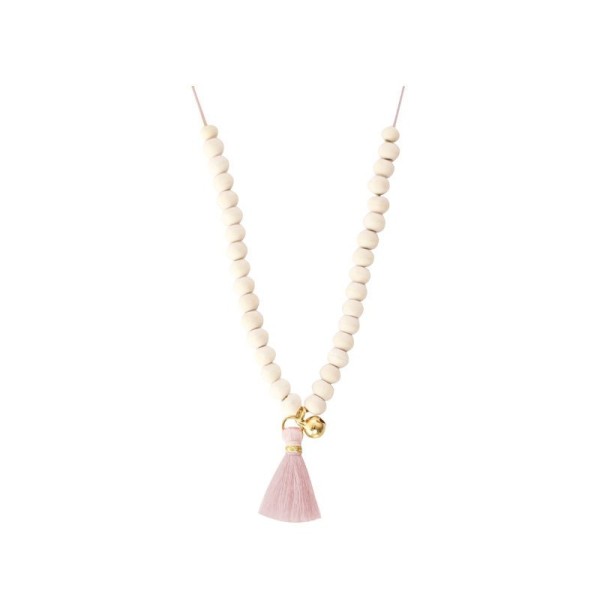  
Wooden necklace Mishone and with pendant Pink Powdered
Necklace Mishone
Colour: powder pink
Material: wood and cotton,
Tinker Bell and clasp in gold 14 carats.
Length: 38 cm
This pretty necklace from the Mishone brand made of natural wood beads will become the best friend of all pretty little girls. We love the detail of the little powdered pink cotton pendant. The ornament can be completed with the Mishone bracelet.
Perfect for all occasions for budding girls!
We know one who's going to be jealous, that's Mommy!
+3 years
Made in Paris.
4 other products in the same category: