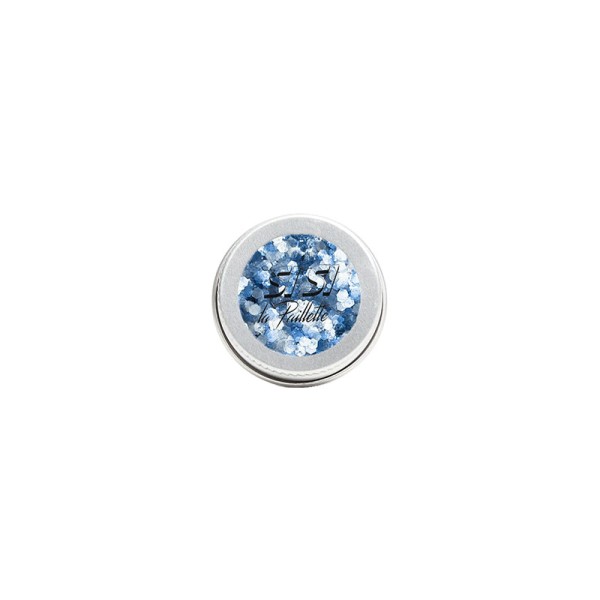  
Tout schuss ! blue glitter
Tout Schuss glitter! SiSi la paillette
Contents : 1 jar of 5ml
Composition : Rayon, Glycerine, Aqua, Urea, Shellac, Mica, Synthetic Fluroplogopite, Titanium Dioxide, CI Ferric ferrocyanide, Tin Oxide.
A blend of Tout Schuss! pearly plant-based glitter in polar colors, slightly lilac blue and translucent pearly white, in all sizes, and above all 100% plastic-free. Use them with Shea Butter applicator balm to make the glitter stick to your child's face or body. Easy to apply and guaranteed 92% plastic-free, SiSi la paillette glitter is also vegan and nanoparticle-free. 
SiSi la paillette is a French brand of 100% biodegradable glitter made from plants.Created in 2019 by a group of girlfriends, cousins and sisters who were already "glittering" Parisian parties. SiSi la paillette is an eco-friendly brand that aims to reduce the plastic content of conventional glitter. Colorful, trendy sequins just the way we like them! They're perfect for body or face make-up to complement your child's Mimi and Luna Halloween costume.