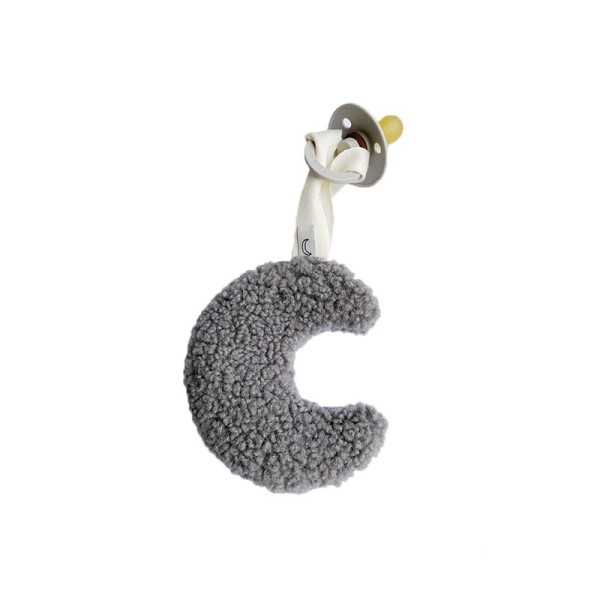  
Teddy moon stone
Teddy moon stone Dappermaentje
color: stone grey
dimensions: about 12cm
Care: wash at 30°C
Infos: from 6 months. The moons are handmade, so they can be slightly different from the one on the picture.
Be seduced by this cuddly toy with a moon-shaped pacifier clip from the Dutch brand Dappermaentje. Thanks to its soft material, this moon is very comforting for all children who need to be reassured at night or in the stroller. With its little fabric tie, you can hang this teddy moon on your child's pacifier and make sure you don't lose it again. When your child asks for his pacifier, he can also have fun with his plush toy at the same time. We really like this stone colour, natural, both elegant and modern.
Also available in beige and coffee.
Discover the Dutch brand Dappermaentje. Created by Annelijn, these little moons in soft teddy are handmade by the designer.
4 other products in the same category: