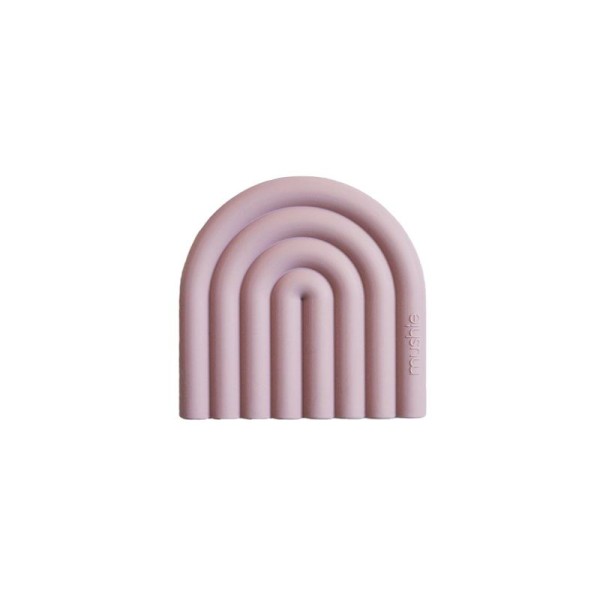  
Rainbow teether mauve
Rainbow teether mauve Mushie
Color: mauve
Material: 100% BPA, PVC and phthalate free.
This mauve rainbow teething ring from Mushie will help soothe your baby's irritated gums. Made of food grade silicone, it will be safe for baby. The size of this mauve rainbow will allow your child to put it in the mouth and hold it properly. Its minimalist design and this pastel color make it a very aesthetic teething ring that you will love to see hanging out, or not.
Discover Mushie, the Scandinavian brand that offers silicone bibs with minimalist shapes and soft colors, just like our friends from the north.
4 other products in the same category: