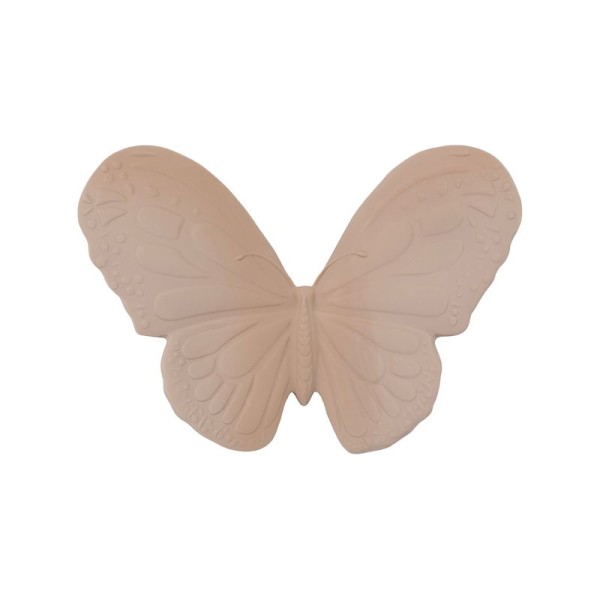  
Teeth soother Butterfly
Teeth soother Butterfly Konges Slojd
Material: 100% natural rubber
Size: about 12 cm
Color : pink
Maintenance: clean with a damp cloth
This butterfly teething ring from the Danish brand Konges Slojd is ideal for soothing baby's gums. We love its little face. Ideal to offer for a birth !
This natural rubber teething ring can also be used in the bath.
All Konges Slojd products are GOTS certified and meet EN71 standards.
Hand painted with food safe paint, it is non-toxic and BPA and phthalate free.
Clean the toy with a damp cloth or soapy water (maximum 30°C), without using any chemicals. Please always examine the product before use to make sure it is not damaged. Please do not expose the toy to direct sunlight or any other heat source. Product detail and colors are subject to slight variations as they are handmade. This product contains natural rubber, which can sometimes cause allergic reactions. Be sure to keep the packaging, which contains important information. Be sure to remove all packaging and strings before use. Do not leave your child alone and unsupervised while playing with the rubber toy.
Konges Slojd is located in Copenhagen, Denmark and stands behind the quality, functionality and simplicity of its products. Konges Slojd has created a simple, Scandinavian, elegant and above all quality-conscious world for those we care about: our children.