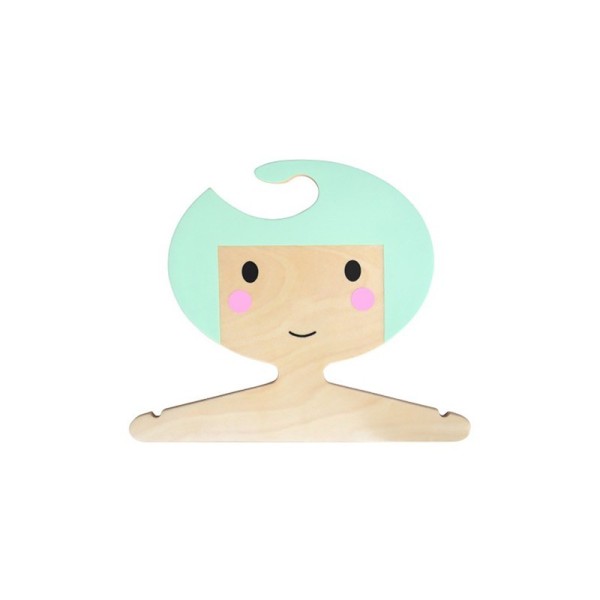  
Clothes hanger mint
Birch plywood kids clothes hanger by the Red Hand Gang for Petit Monkey. Sanded and varnish several times to get a very smooth surface. A painted face at front and a lasercut logo at the back. They are painted and made by hand, that makes each hanger unique. Small imperfections are unavoidable. 

This lovely hanger is more than a hanger it's a home accessoire for every nursery and kids room.
Packed in glossy white box. 
Color : mint 
Materiall :birch ply wood
Size : 25 x 20,5 x 0,7 cm
4 other products in the same category: