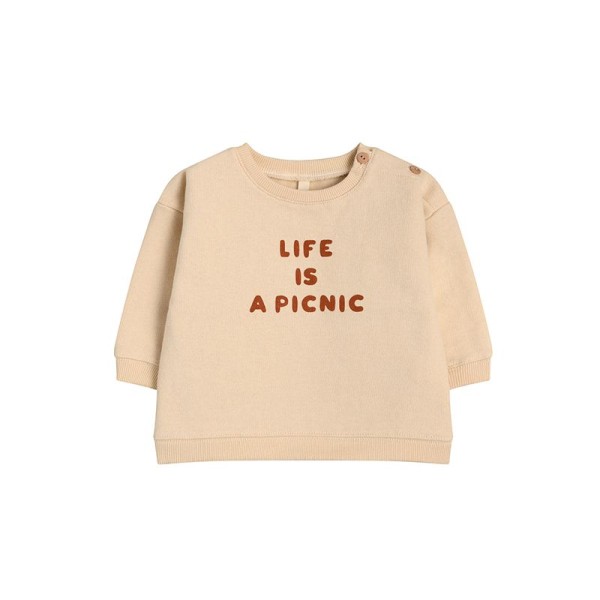  
Sweat life is a picnic
Sweat life is a picnic Organic Zoo
Material: 100% organic cotton
Colour: ecru
Additional details: Snaps at the collar for quicker donning.
How can you not fall for this little curly sweater from the English brand Organic Zoo? It will be super easy to wear and care for. This top in ecru organic cotton is suitable for both little girls and boys. The printed message "life is a picnic" is timeless, your child will be able to wear it in the middle of winter as well as in mid-season !
Organic Zoo offers parts for the smallest in natural materials, free of chemicals, and produced under the best possible conditions. The colours and patterns are soft, the materials too.
4 other products in the same category: